TALLY ERP 9 COMPLATE GST READY ACCOUNTING SOFTWARE – BASIC LEARNING GUIDE
2 min read
Accounting – The numbers game
Hearing the word 'Accounting', one usually gets jitters. "Oh, it is so complicated… It involves a lot of responsibility… My boss will be furious looking at these numbers…" Haven't you witnessed such reactions among your friends and colleagues?
Well, you may be scared of accounting per se, but try to put yourself in the position of a business owner or an entrepreneur. Don't you think it will be most vital to know your business' performance? How much tax are you paying? What is your revenue from sales?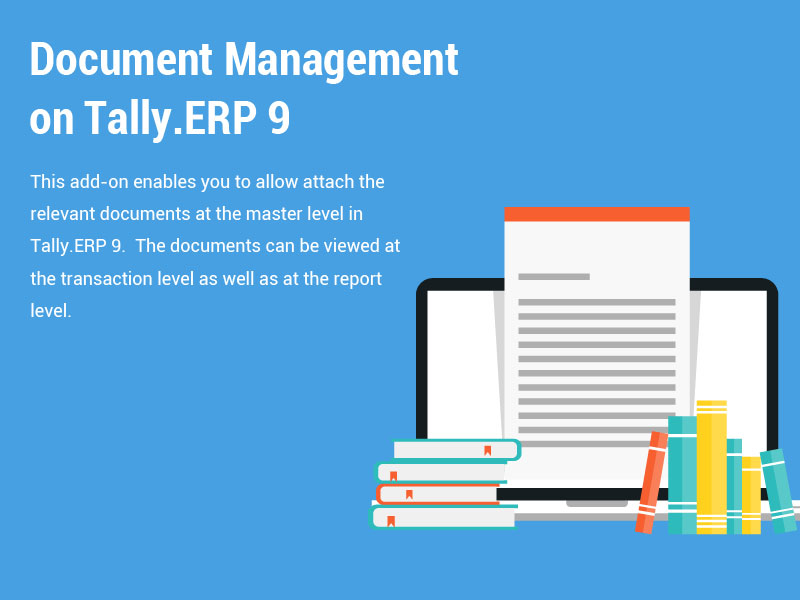 All this is possible if the books of accounts are well maintained and updated. Accounting is an integral part of any private, public or non-profit organization. It is only through Accounting, that, an individual knows financial transactions, performance and position of any business.
Earlier, most business owners employed the manual practice of keeping the books of accounts. With the advancements in IT & Telecom Sector, developers started publishing accounting software; which made the financial accounting activities less tedious and simpler to handle.
Tally is one such software.
Tally – The Power tool of Accounting & Taxation!
Tally is powerful accounting software, designed to simplify the complex financial activities of a business. It'san easy and operationally simple interface, makes Tally the most in-demand software for Accounting and Taxation purpose. This is evident from the fact thattoday; nearly 90% of businesses in India are using Tally for financial accounting purposes!
Tally provides a comprehensive gamut of accounting solutions tasks like record keeping, billing, banking, taxation, inventory and financial analysis; all through one software!
The latest offering by Tally Solutions is the Tally.ERP 9, which has been introduced in line with the recent imposition of GST in India. It is the most reliable, GST-ready, accounting software;ensuring generation of GST invoices and transactions of a business. It also enables the businesses to generate and manage e-Way Bills; and share returns data with tax consultants in the prescribed format.
Tally.ERP9 genuinely is a one-stop solution to all the Accounting, Taxation and Billing compliances of every business owner!
Tally GST Software Training
With technology facilitatingsimplified accounting processes, this field has witnessed rapid growth in recent years. Accounting & Taxation professionals are in huge demand, and Tally.ERP 9 is the ultimate choice for these professionals and also among aspirants, looking to explore their careers in this field. Therefore, a decent working knowledge of Tally.ERP 9 with GST is especially vital today.
Educational and training institutions are offering basic as well as advanced Tally.ERP 9 training courses. These courses are specifically designed to make the participants thorough with Tally software and ensure their job-readiness upon completion of the course.
2 million businesses trust Tally and rely on it for their accounting and GST compliances.
Are you willing to contribute to this movement?
Join Tally with GST Training Course now, and experience the complexity of Accounting and Taxation compliances reduced to simplicity!